Electronic Message Centers give you the ultimate control over your advertising and branding.  Whether you represent a school, church, business or other organization an electronic message center gives you complete control over what message you are relaying to potential customers or visitors.  As the cost for newspaper, radio and television advertising is increasing on a monthly basis with fewer and fewer results, an electronic message is the most cost effective advertising tool for reaching the hundreds or thousands of people who pass by you every day.
At Advance Signs & Service, our goal is to inform you on electronic message centers to better help you or your committee make the right choice to fit your needs.  There are many electronic message center companies in the marketplace but there are only a couple true U.S. based manufactures that we are proud to stand behind and represent their products.
When selecting an electronic message center there are some important factors that come in to play.  First, we always do a code check with your local jurisdiction to ensure electronic message centers are allowed in your particular zoning district.
Once it is confirmed that electronic message centers are allowed at your location, there a few things to consider:
Size of the Display - This is also referred to as the matrix of the sign.  Key factors that will determine the size of the display needed for your scenario are but not limited to viewing distance, speed of passing traffic and local ordinances.
Monochrome or Full-Color Display - What type of content do you plan on displaying?  If you plan on using text only, a monochrome display may fit your needs, however if text and graphics are going to be utilized then a full-color display is a must have.
Pixel Pitch -This is simply the resolution of the display.  For instance a 16mm pixel pitch has a 16mm spacing between each group of pixels. The pixel pitch needed for your sign project will be determined by viewing distance, speed of passing traffic and content to be displayed.
View the video below for a full explanation of pixel pitch and also check out some of our previous Electronic Message Centers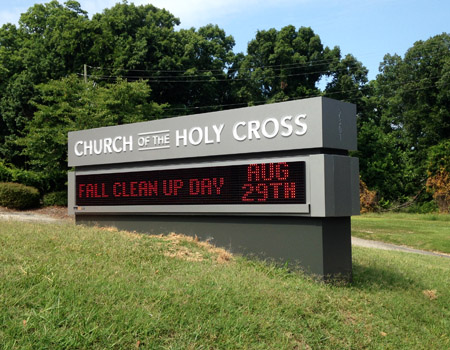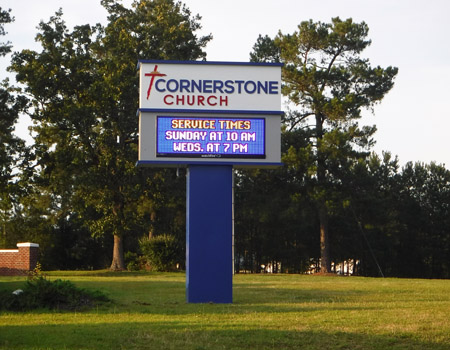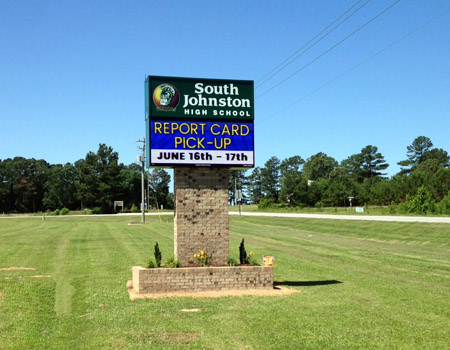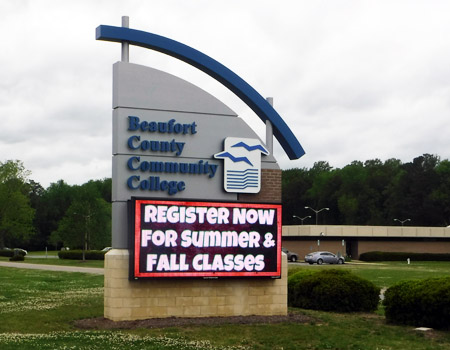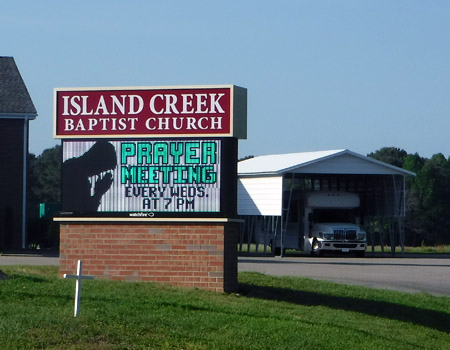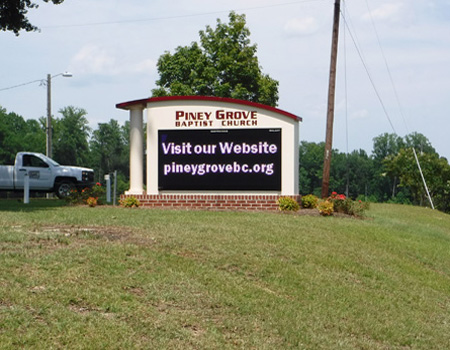 South Johnston High School
Contact us to get started on your project today!
To learn more about Watchfire Electronic Signs click on the following link: